STAY BOOKED WITHOUT AGENTS
get a better booking system, create a viral social presence, meet the right media contacts, and optimize your ad budget.
DESIGN + GROWTH FOR HOSPITALITY WITH MILKBAR
focus on your customers, Milkbar will make sure they book.
WEB EXPERIENCE DESIGN
SOCIAL MEDIA
SEO IMPROVEMENT
INFLUENCER MARKETING
IMPROVE YOUR WEBSITE + BOOKING PROCESS
Luxury travelers in 2022 are searching and booking online for themselves. Let's design and build a mobile-first, fast website and booking process with a luxury touch. Villa companies and boutique hotels can make 20-30% more by booking more with a better online presence.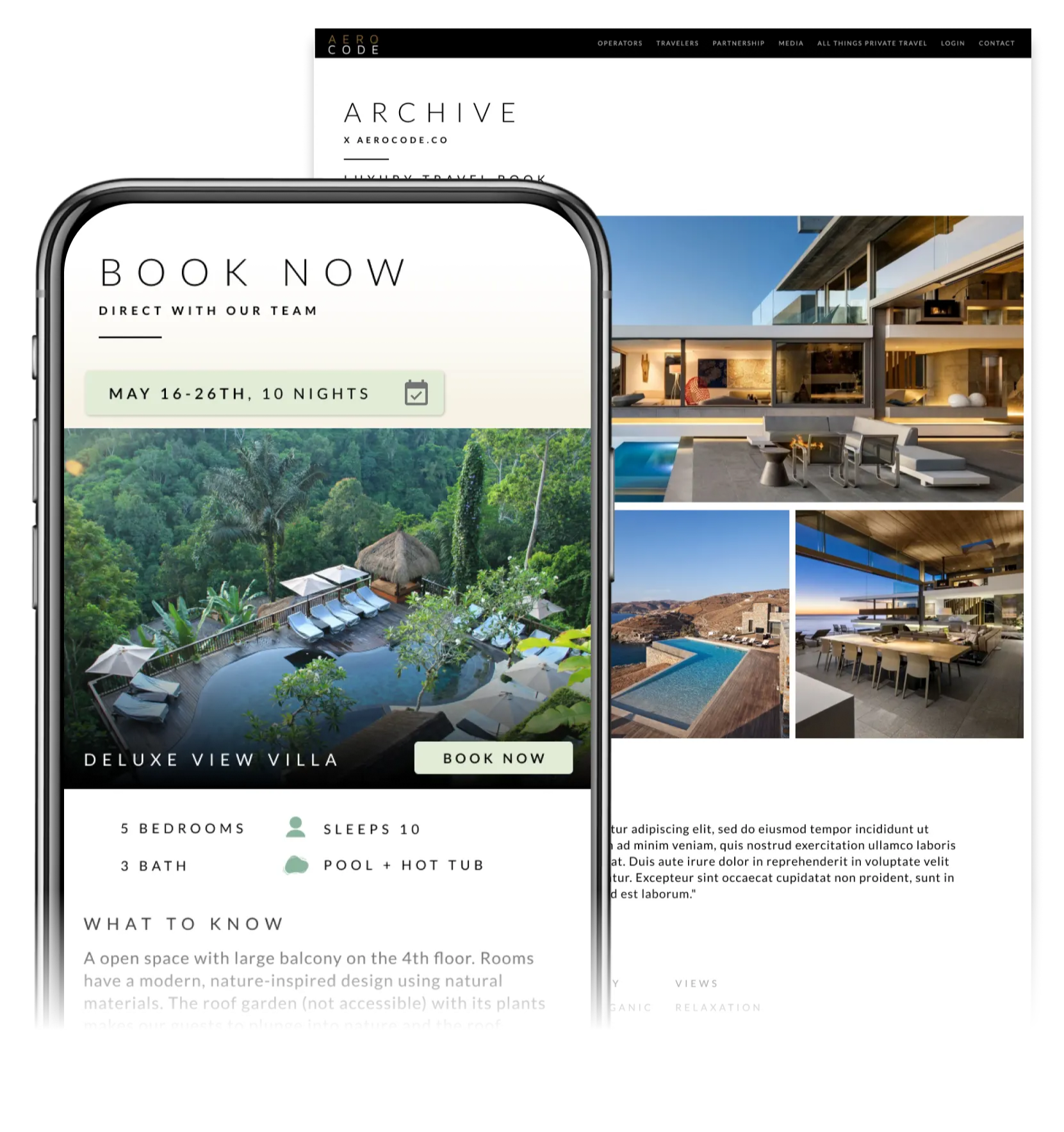 IMPROVE SEO + GOOGLE SEARCH RANK
Appear where your ideal customers are searching. Improve your SEO and how you appear on Google. Our team can help you improve rank against competitors and drive more traffic to your own website, not booking sites.
GO VIRAL ON TRAVEL SOCIAL MEDIA
What you're missing is viral moments that capture ideal clients. We creatively manage your social and grow your presence with the right audiences.
REACH MORE CUSTOMERS AUTHENTICALLY WITH INFLUENCER MARKETING
We manage finding ideal influencers to reach your audience and creatively manage campaigns thay drive social and web traffic while creating more interesting content for you.