ONLINE PRESENCE FOR LUXURY REAL ESTATE + HOME DESIGN
create a web experience that wins over new customers. Drive awareness through social media and local SEO.
REACH THE RIGHT LOCAL AND GLOBAL AUDIENCE
focus on sales while we drive awareness and provide support.
WEB EXPERIENCE DESIGN
SOCIAL MEDIA
LOCAL SEO
GROW YOUR NETWORK

A WEBSITE THAT SELLS ON ITS OWN
We can help you build a luxury real estate website that presents your listings beautifully with mobile-first, fast functionality that drives leads to take action.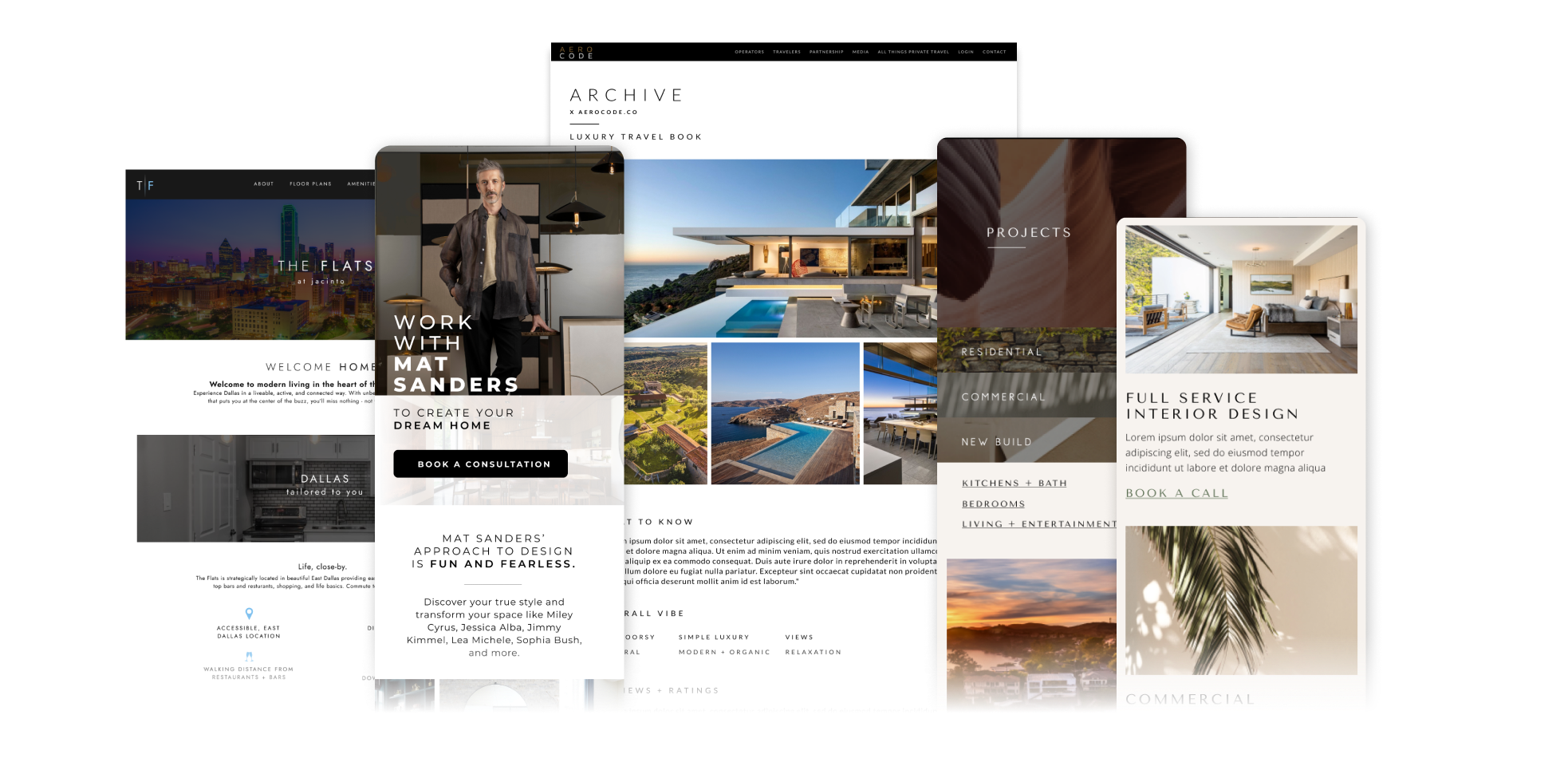 Appear higher on search for the locations you service. We will put together a strategy that includes the technical work along with creativity necessary to get you ranked higher.
BUILD AN AUDIENCE ON SOCIAL MEDIA
Attract future clients and build brand awareness and prestige with a creative, engaging social media strategy executed by our team. Engage with your local market as well as specific demographics beyond your location.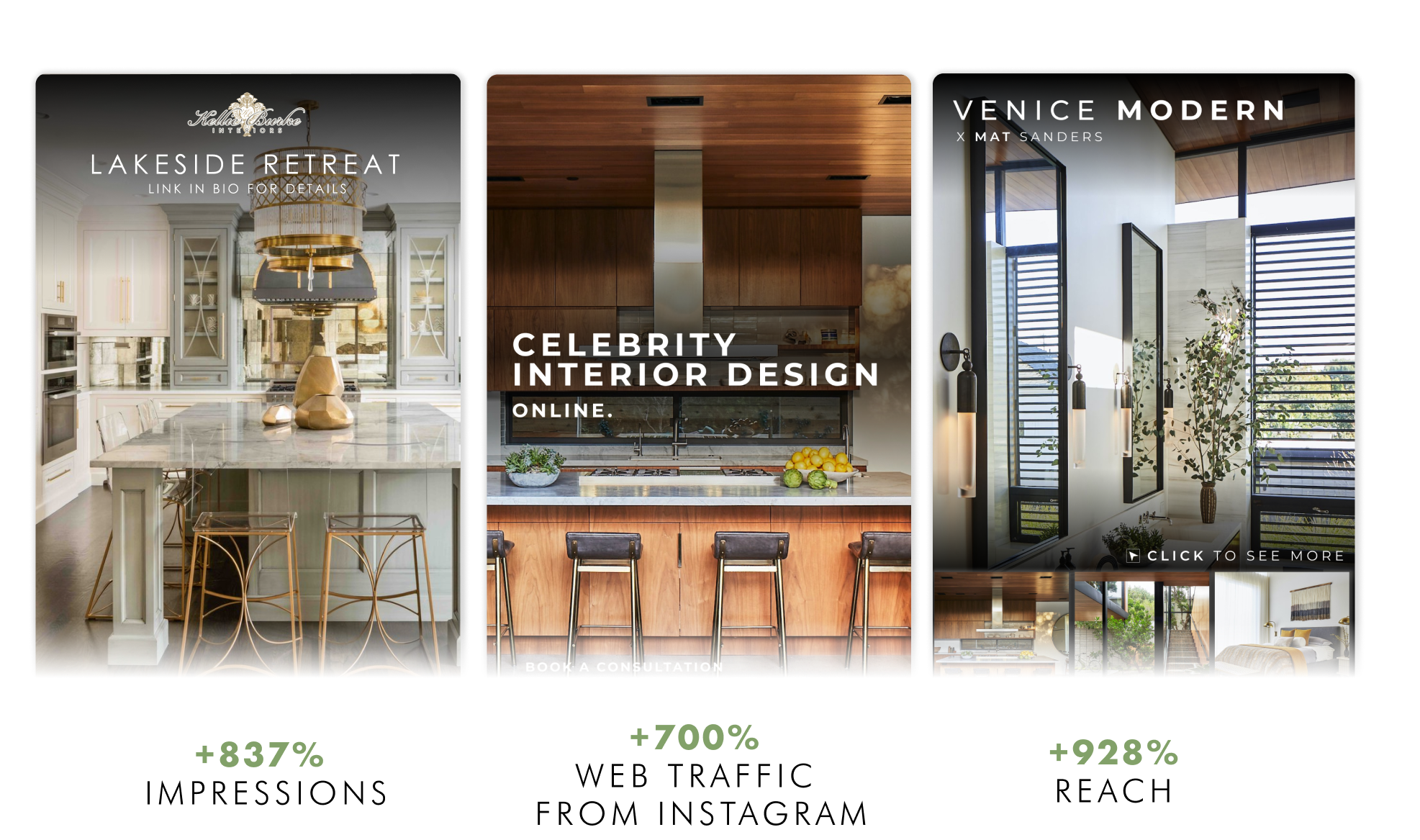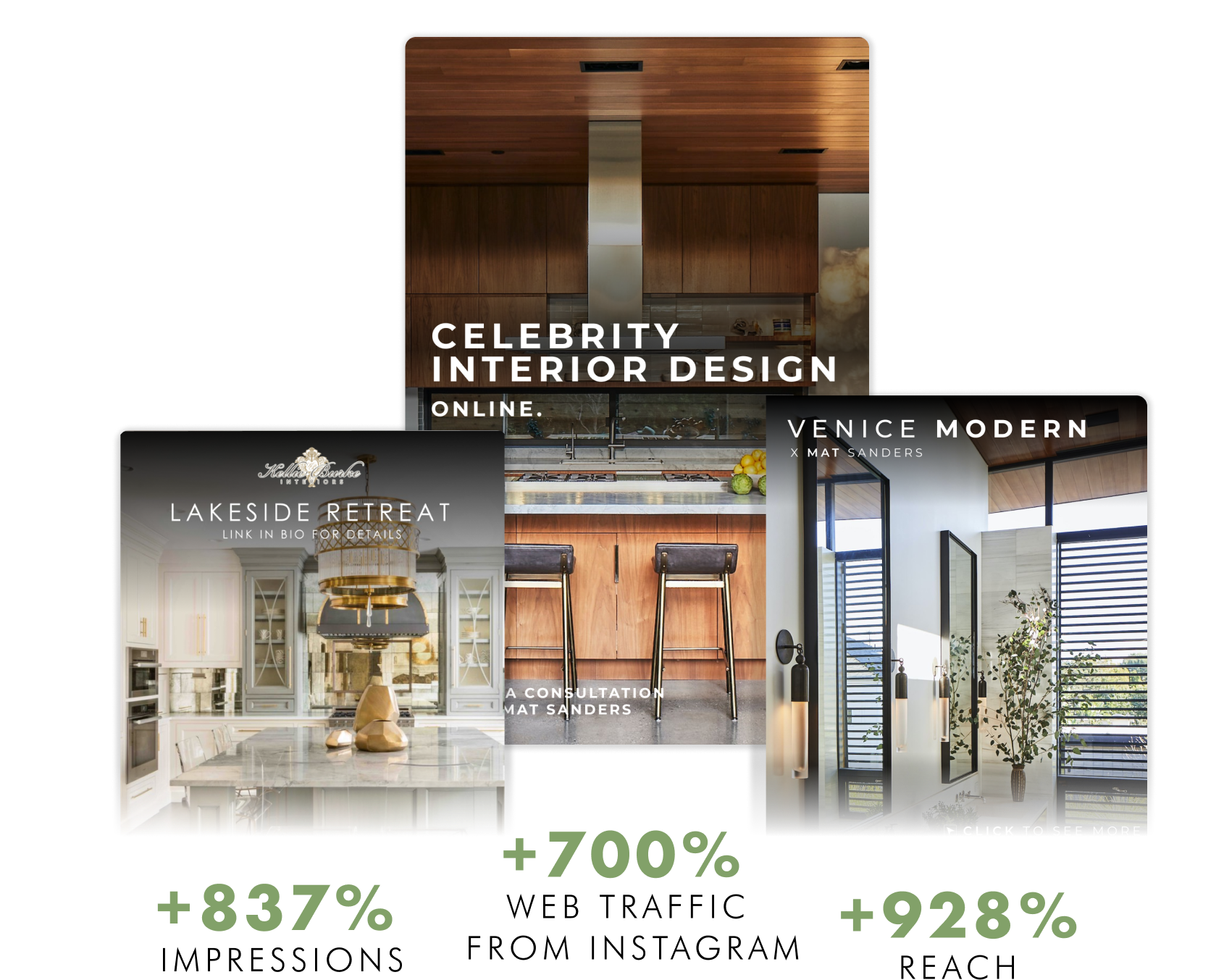 GROW YOUR NETWORK + PARTNERSHIPS
Our team can create the strategy and execute a plan to build your company's network and partnerships. Grow your connections, email list, and target specific demographics.
LINKEDIN NETWORK GROWTH
TARGETED LEAD GENERATION